The Satellite Launch Sector: Where Are We Now?
Taking place at Milbank's offices, London on 13 February, this event will delve deeper into the fascinating world of the launch vehicle sector and will feature a Keynote from Michael Callari, Sales Director, EMEA for Blue Origin.
Michael will be joined by Martin Petto, Head of Licensing from the Spaceflight programme at the UK Space Agency, and Alan Webb, Director, CST.
The event will focus upon the current status of the launch industry. With demand, especially for small satellite launchers growing exponentially, and new mega constellations in the pipeline, this is a challenging and exciting time for the launch sector. There are many new, venture class launchers in development but who will succeed and will there be enough capacity for the future? What kind of technology is being deployed? What about 'greener' launch vehicles? How can we keep costs down for satellite operators? These are all burning questions this session will endeavour to answer.
You will hear from Blue Origin who launched their 10th flight test last week, though uncrewed, it carried eight science experiments for NASA, including microgravity tests and studying Earth's magnetic field.
The UK Space Agency will present the UK ambition in launch capability and developing a regulatory framework for satellites to be launched from the UK, with spaceports emerging.
CST will describe how the launchers brokerage market is evolving with a growing number of launchers entering the market.
Register NOW!!!
Please note that this event is free but places are limited and will be allocated on a first come, first served basis.
About Our Speakers
Michael Callari
Michael Callari has over 30 years experience in the aerospace industry focused on the commercial launch services and satellite business. He joined Blue Origin in July 2017 as Commercial Sales Director for Europe, the Middle East and Africa (EMEA) region. Michael will be based in Blue Origin's office in Paris, France which provides proximity to customers in this key region.
Prior to joining Blue Origin, Michael worked for over 19 years at Arianespace in the Commercial Directorate, first as a Program Director and during the last eight years as Vice President of Customer Relations. In this role, he managed an international team of Program Directors and fostered and maintained privileged relationships with satellite operators and manufacturers worldwide. As a member of the Directors Committee at Arianespace, he proposed management solutions and contributed to the strategic vision of Arianespace.
Before joining Arianespace, Michael worked in East Windsor, New Jersey for Lockheed Martin Commercial Satellite Division as a Launch Operations Manager and Propulsion Engineer. During this period, he supported launches on Titan, Atlas, Delta, Ariane 4, Proton, Long March and H-2.
Upon graduating from Villanova University with a Bachelor of Chemical Engineering in 1984, he worked at the Naval Air Engineering Center in Lakehurst, New Jersey and the Kennedy Space Center for Lockheed Space Operations.

Martin Petto
Martin Petto is the Head of Regulatory Policy for the UK Space Agency, responsible for delivering the Space Industry Act 2018 and subsequent secondary legislation. Prior to joining the Agency he worked in a number of other policy and strategy roles for the Ministry of Housing, Communities and Local Government and the Department for Digital, Culture, Media and Sport."

Alan Webb
Alan Webb is a Director & Project Manager at Commercial Space Technologies Ltd (CST). He has been with CST for over 7 years. His role has involved front end management of CST's launcher brokerage activities and full end-to-end management of a number of CST's consultancy projects. Relevant consultancy topics include analysis and forecasting of the small satellite and launcher markets, spaceport operations and reviews and trajectory analysis.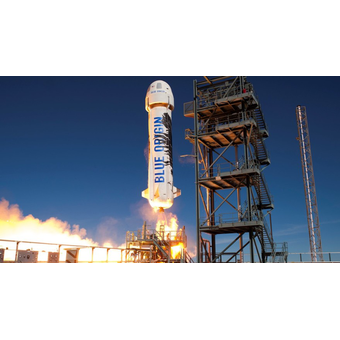 10 Gresham St, London EC2V 7JD, UK