Better Satellite World 2021 Honourees Reception
Join SSPI-UK Chapter for a reception, hosted by Milbank LLP, honouring the 2021 Better Satellite World Award Recipients!
At the Virtual Celebration in December, Milbank made the surprise announcement that they would be hosting the Honorees' Reception at their new offices at Broadgate in London! We are all looking forward to their hospitality. The event is by invitation only - your RSVP here serves as your request for an invitation. Space is limited and SSPI UK Members and guests of Sponsors have first preference.
The commercial space and satellite industry stands at the forefront of innovation, and satellites and space technologies are enriching lives all over the globe. Our industry is attracting a new generation of entrepreneurs and investors dedicated to delivering ubiquitous connectivity at competitive prices.
Trailblazing technology providers are lowering launch costs and downsizing spacecraft to enable more people and organisations gain access to and benefit from space. The UK is at the hub of the global industry.
SSPI's Better Satellite World Awards programme celebrates innovation in the space and satellite sector by honouring established companies as well as disruptors globally, and particularly in the UK and Europe, for their role on helping make our world a more prosperous, healthier, better-educated, more sustainable and inclusive home for all humankind.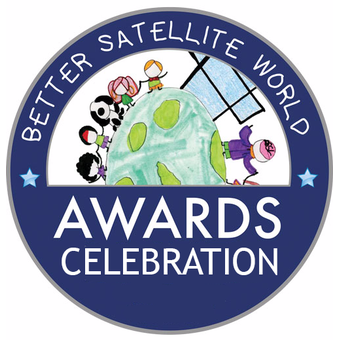 100 Broadgate, Liverpool St, London EC2M 2AT, UK