The Satellite Personality of the Year Award
The Satellite Personality of the Year Award is an award from the UK Chapter of SSPI that celebrates an individual for their achievements in the promotion and development of the satellite sector in the UK. The Award is presented each year at the Better Satellite World Awards Celebration, which honours organisations or individuals who have demonstrated the use of satellite to make a significant contribution to human welfare, good governance, safety, peace and security, improved education and other measures of global good. The first award was presented at the 2016 Better Satellite World Awards Dinner.
Satellite Personality of the Year Award Recipients
2022 Recipients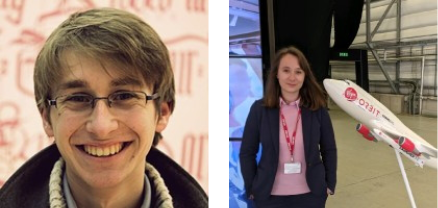 Joseph Dudley and Dr. Heidi Thiemann are thought leaders at the heart of the skills challenge in the UK space sector. They founded Space Skills Alliance in 2019, the UK's Think Tank on all-things-space-skills. Access to the right skills and the right people is one of the primary challenges to business success and growth. Space Skills Alliance is on a mission to help educate and inform the government, industry and academia about these challenges, as well as to offer proactive solutions and advice about what needs to be done to solve some of these critical issues.
2021 Recipient

Volodymyr Levykin, Founder and CEO, Skyrora. Volodymyr Levykin is a space and tech entrepreneur with a longstanding record of launching and managing successful innovative businesses in the UK and Silicon Valley. Volodymyr founded Skyrora, a British satellite-launch company, in 2017 using private funds to launch and grow the company from a handful of individuals to 130 employees by 2020, with a head office in Edinburgh (UK) as well as an extensive workshop and engine testing facilities around the country. In 2021 alone, Skyrora has seen a 30% increase in employee growth. Volodymyr was running an IT business in California when he decided to move back to his previous home in Edinburgh with his family, where he started Skyrora.
2020 Recipient
Captain Moin Ahmed, Director General and CEO, International Mobile Satellite Organization. Captain Ahmed is the Director General and CEO of the International Mobile Satellite Organization (IMSO). IMSO is an inter-governmental organization whose primary purpose is the oversight of certain public satellite safety and security communication services provided by mobile satellite communication systems, in particular the Global Maritime Distress and Safety System (GMDSS). As CEO of the organization, Captain Ahmed currently oversees two global satellite service providers, namely Inmarsat and Iridium. Inmarsat, among its other operational activities, provides services for distress and safety communications through its geostationary satellite constellation, in order to safeguard lives at sea.
2019 Recipient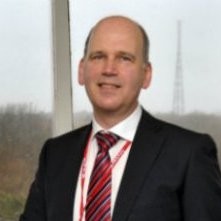 Ian Jones, Founder and CEO of Goonhilly earth Station Ltd. Ian Jones is the founder, owner and CEO of Goonhilly Earth Station in Helston, Cornwall. He is a highly experienced entrepreneur and innovator especially in the field of satellite communication systems engineering. Ian has been involved in leading many design and operational deployment projects in the digital satellite communications field. His founding vision for Goonhilly was to create a multi-faceted space hub to serve customers in Britain's emerging commercial space economy, to help grow the local economy and to broaden it so that international participation would occur.
2018 Recipient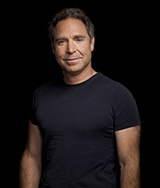 Greg Wyler, Founder and Executive Chairman, OneWeb. A pioneer of the commercial NewSpace sector, Greg Wyler established O3b Networks in 2007, the aim of which was to connect the 'other 3 billion' with broadband connectivity using Medium Earth Orbit (MEO) satellites. The company, although now Netherlands-based and owned and operated by SES, was originally conceived in the UK and possesses a UK satellite licence. In 2015, Greg founded OneWeb with a vision to bridge the Digital Divide by 2027 using a network of Low Earth Orbit (LEO) satellites.
2017 Recipient

Magali Vaissiere, Director of Telecommunications and Integrated Applications, European Space Agency. Magali was appointed Director of Telecommunications and Integrated Applications (D/TIA) in 2008. Later, in 2013, she was appointed Head of ECSAT. Mrs Vaissiere has 24 years of experience in industry, dealing firstly with ground-based radar systems and then with satellites. She says: "The major lesson I learned with industry is that the market is always moving and its global nature means that changes are coming faster and faster. Competitiveness is an everyday challenge. Moreover, the telecom satellite market is at the crossroads of two different worlds: the space business world is very much driven by institutional policies while the telecom world is global and a place of continuous innovation."
2016 Recipient

Catherine Mealing-Jones, Director of Growth, UK Space Agency. Catherine joined the UK Space Agency from the Home Office in January 2012 to lead work on the Agency's goal of growing the UK space sector. She has 25+ years of public service experience in frontline delivery, directing major programmes, providing strategic and policy advice and undertaking change management and has worked in central government, abroad in the Middle East and Africa and in regional government.
Awards Celebration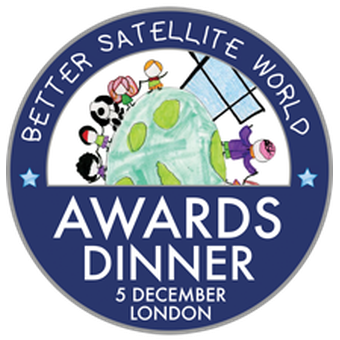 The Better Satellite World Awards Dinner will take place live on 5 December 2022 in London.