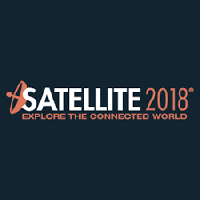 By Cynthia Ritchie
The annual SATELLITE convention this year seemed to reflect an industry characterised by change almost every part of its ecosystem. When at one time, conference sessions and networking discussions were dominated by debates around standards in 'traditional' telecommunications and broadcasting - remember how exciting the launch of HD was? - dominant themes during SATELLITE 2018 included the Internet of things, how to create viable business models through harvesting and interpreting lakes of Big Data, and what does the future truly hold for new market entrants.
And preoccupying nearly every visitor, and speaker, at the event was the big question of how incumbent providers will ultimately relate to and compete with organisations and start-ups in what has become known as "New Space".
Amidst the backdrop of technology disruption, however, there was a sense of optimism and opportunity as participants learned about real-world applications of satellite technology which are improving organisations and lives.
SSPI UK members who were in town converged on the Cornwall UK stand to touch base, taking a few moments to exchange ideas on what we had been hearing and seeing at the show. It was a great opportunity to get a sneak preview of the developments at Goonhilly Earth Station prior to our 8th May event at the state-of-the-art site in Cornwall.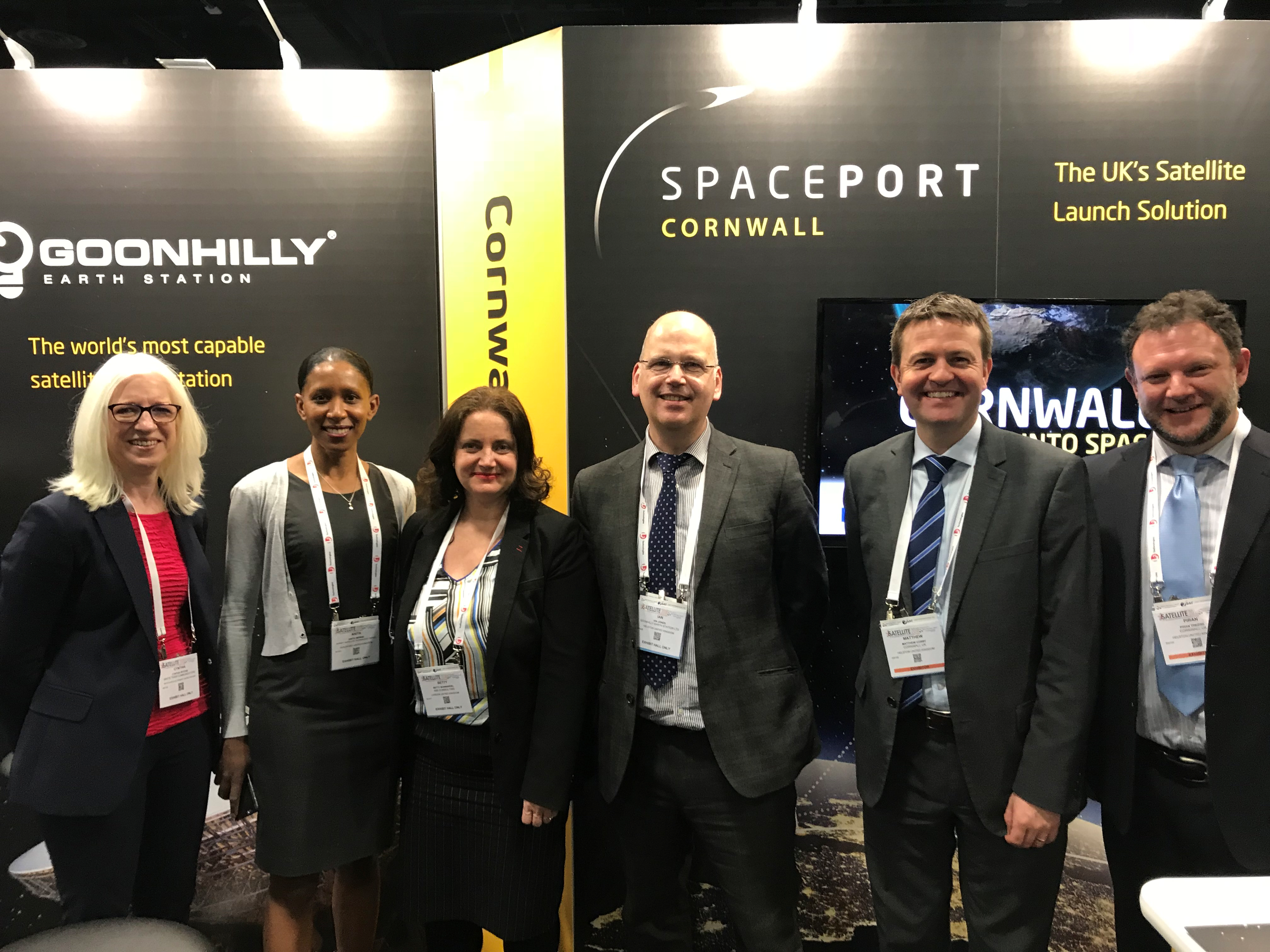 Hogan Lovells again hosted the SSPI Chapter Leaders Breakfast, where we enjoyed an interactive information exchange with SSPI leaders from around the globe. Many of us took a moment to reflect on the sad passing of Professor Stephen Hawking, and to share with fellow SATELLITE attendees how he inspired us as individuals, the role he played in raising the profile of science among the general public, encouraging us and younger generations to pursue studies and careers in our chosen field.
There seems to be unanimous approval among everyone who attended the new-format Hall of Fame dinner and ceremony. The 2018 honorees are Gwynne Shotwell, President and COO of SpaceX; Terry Hart, former astronaut, Loral Skynet CEO and now Professor of Practice in Mechanical Engineering at Lehigh University; and Otto Hoernig Jr., a pioneer in government satcom, smallsats and founder of Spacelink International.
With excellent food and refreshments on hand, the informal celebration at the fantastic Smithsonian Air and Space Museum encouraged visitors to circulate and to make new friends while catching up with old ones. A competition which required guests to visit four kiosks which explained different aspects of SSPI and our campaigns – we dubbed one "The Better Satellite World Pavilion" - was very well received and was great fun.
For this reporter, one of the highlights of the evening was 'talking turkey' with HoF inductee Otto Hoernig about his current incarnation as a tequila distiller.
He told ceremony attendees that he took great comfort in knowing that, if his business were ever to not succeed, at least he had a lifetime's supply of tequila to show for it.
Yet another reminder that one of the very best aspects of our industry is the people who inhabit it!
---