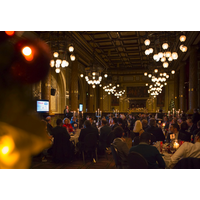 Over the last four years, the beginning of December has become an important part of the SSPI UK calendar, as this is when the Better Satellite World Awards Dinner is held. It's an opportunity to bring the industry together under one roof to celebrate the good that satellite technology does on our planet. It's something that is often not recognised outside of the industry, making it even more important for those involved to get the word out on the great work that satellite can do.
The modern world literally runs on satellite – from data networks and TV to Internet, agriculture, energy and transport. The commercial satellite industry is now attracting a new generation of entrepreneurs and investors dedicated to lowering launch costs, downsizing spacecraft, servicing them in orbit and delivering ubiquitous connectivity at competitive prices. The Better Satellite World Awards, produced by SSPI and its UK and Isle of Man Chapters, honours established companies and disruptive innovators for continuing to make our world a more prosperous, healthier, better-educated, more sustainable and inclusive home for all humankind.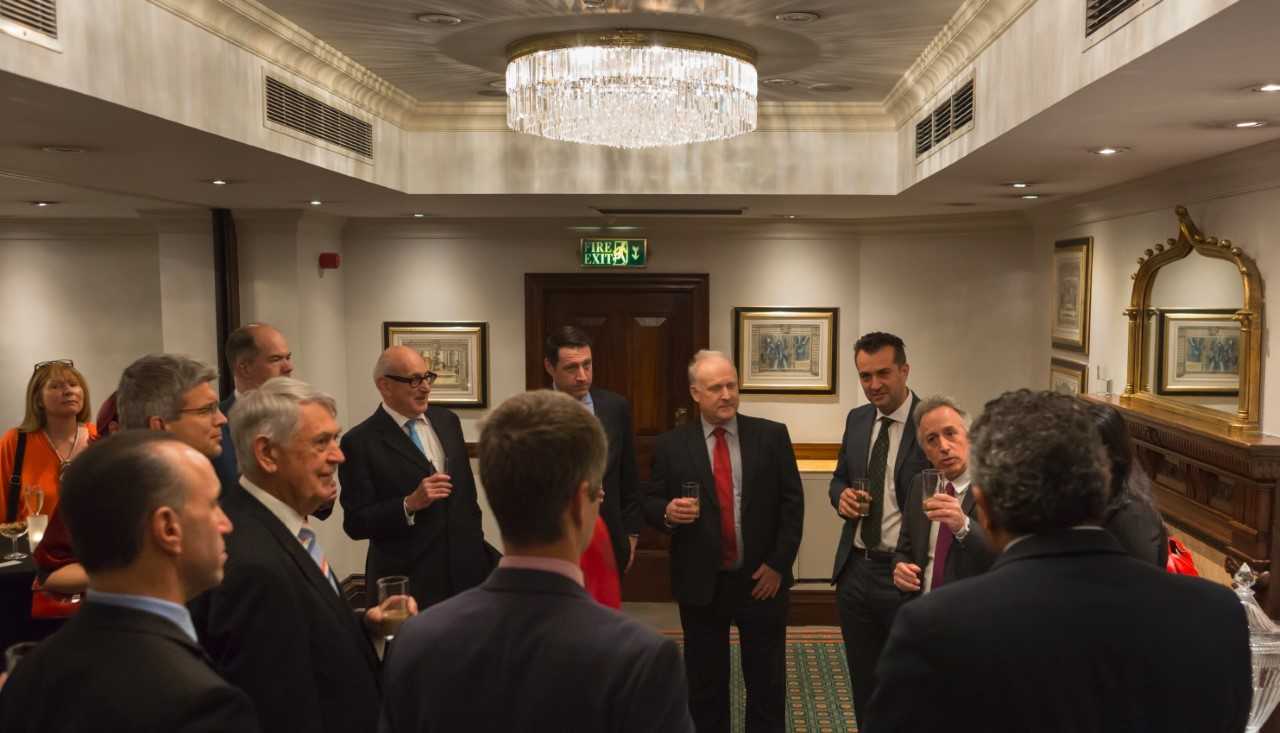 The evening of December 3rd was one to remember. The Better Satellite World Awards Dinner was held at One Whitehall Place, London, a building steeped in history, encompassing two iconic buildings on the Embankment: the National Liberal Club, where historical icons such as Churchill, Gladstone and Lloyd-George would retreat from the bustle of Parliament.
The evening was a great success, with seats sold out weeks in advance of the event itself, demonstrating the popularity of the dinner and the fact that it has established itself as must-attend event in the industry calendar. The breadth of participation was also impressive, with senior representatives from a variety of companies covering the entire spectrum of the satellite and space sector supply chain, law, finance and service providers.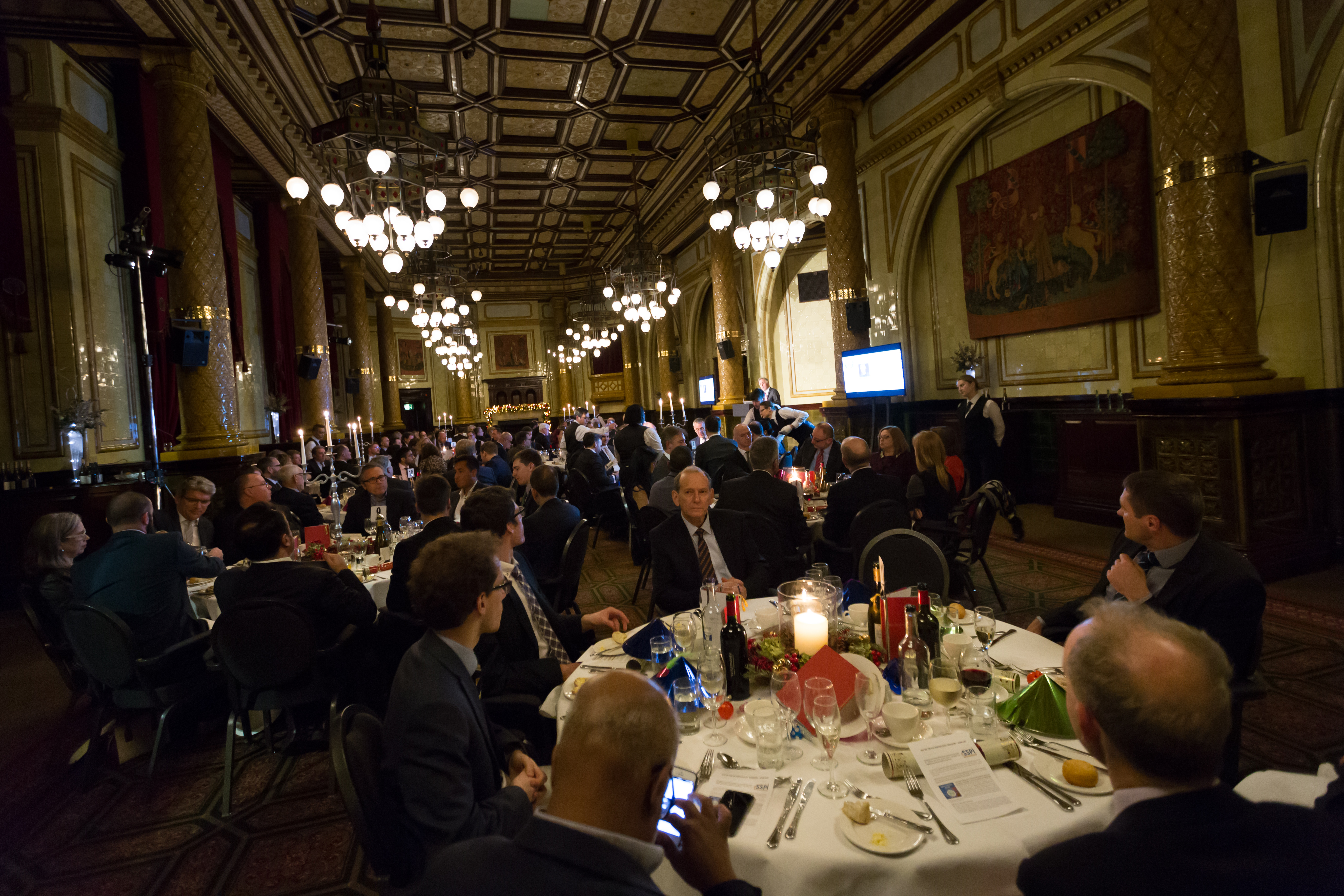 The fourth Better Satellite World Award Winners were:
Crisis Connectivity Charter
The Crisis Connectivity Charter is a mechanism created between the satellite industry and the wider humanitarian community, which is designed to make satellite-based communications more readily available to humanitarians and affected communities thanks to pre-defined and pre-set solutions allowing immediate response at times of disaster.
DARA (Development in Africa with Radio Astronomy)
The DARA project (Development in Africa with Radio Astronomy) is led by the University of Leeds School of Physics and Astronomy and supported by Goonhilly Earth Station Ltd. as an industry partner, as well as partners including the South African Radio Astronomy Observatory, the South African National Space Agency and the Universities of Hertfordshire, Manchester, Oxford, Bristol and Central Lancashire. The project aims to develop high tech skills through training in radio astronomy in a number of African countries: Botswana, Ghana, Kenya, Madagascar, Mauritius, Mozambique, Namibia and Zambia.
Kacific Broadband Satellites International
Kacific is a next-generation broadband satellite operator delivering broadband to the Pacific and Southeast Asia, providing in many areas, affordable capacity for the first time. The company has built a digital platform and management ecosystem to provide satellite internet even to the most dispersed rural populations, allowing local service providers, telecom infrastructure providers, tourism industry leaders, local governments, regional aid programs and local companies to improve their operations and offer more services.
UK Satellite and Space Personality of the Year
The award for UK Satellite and Space Personality of the Year went to Greg Wyler for his UK contribution to the UK space and satellite sector and his recognition of the UK as an important space hub, selecting London as a base for his business. The Board also recognised the work that Mr. Wyler's OneWeb project is doing to enable broadband access for all.
This year, the jury decided to extend honorable mentions to:
Globecomm Hurricane Response, for providing engineers, communication lines and equipment throughout the Caribbean during the three hurricanes of 2017.
Mars Balloon, supported by THALES and Thales Alenia Space for providing UK schoolchildren with high-altitude balloons capable of mimicking conditions on Mars for their scientific learning experiments.
Newtec/Intelsat Project Indigo for providing reliable, affordable broadband in rural Columbia.
The jury also chose to extend a special humanitarian recognition to Speedcast for its implementation of a high-speed satellite link to restore connections for nearly 2,000 residents of Christmas Island who had been cut off from all communications to the mainland.
"The event went extremely well," said Betty Bonnardel-Azzarelli, President, SSPI UK Chapter. "It was a great networking opportunity in a wonderful venue - a great celebration of UK space and satellite talent. We very much look forward to next year and to seeing even more of our industry celebrating their achievements."
We would like to congratulate our winners and we look forward to delivering more exciting and engaging events for SSPI UK Members over the coming year – keep watching!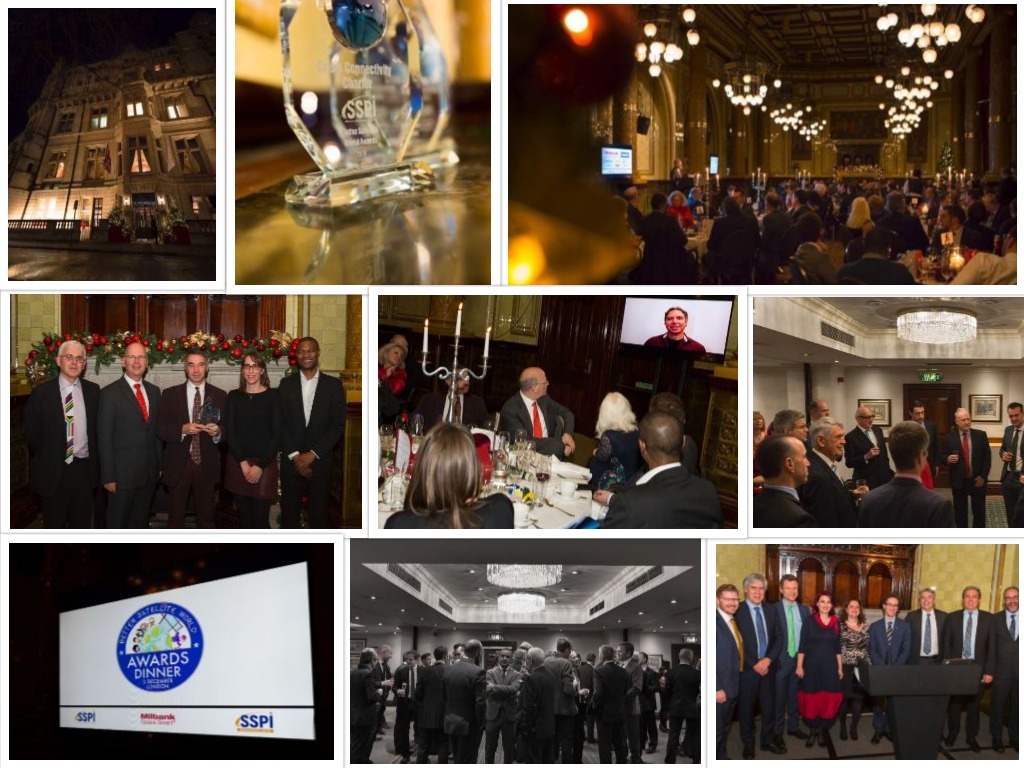 ---