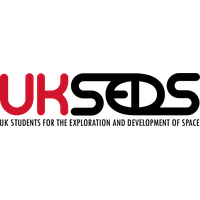 Having just completed the awarding of prizes to SEDS USA teams from the University of California San Diego, MIT and Purdue University, we are now gearing up for our next competition with UKSEDS. The young people there have outdone themselves and a total of seven university teams have signed up to participate in a research competition on "Cubesat Astronomy." (See attached scope). They are from:
Anglia Ruskin University

Defence School of Marine Engineering

Aberystwyth University

University of Southampton

GE Aviation

King's College London

University College London
If any qualified member of our UK Chapter would be interested in mentoring one of these teams, I would be very glad to sign them up as a Mentor in our programs. Would you be good enough to share this information with chapter members and ask them to reply to me if they wish to be considered at sspi_uk@sspi.org? Mentors will be involved from February through the judging of submissions in October, but as you know, the real time requirement is for a few conference calls and some email exchanges.
We will make the selection of Mentors for this project final by January 31.
Sincerely,
Robert Bell
Executive Director, SSPI
---